 Get a well-drafted Non Disclosure Agreement services by the Startup Gig
Overview Of Non Disclosure Agreement
A Non Disclosure Agreement popularly referred to as NDA, is a legally enforceable contract that establishes confidentiality between two parties. 
By signing a Non Disclosure Agreement ( NDA ) participants agree to protect confidential information shared with them by the other party and agrees to keep the confidential information safe from third parties and use the information only for the permitted reasons.
The NDA helps to protect the disclosing party from being at a competitive disadvantage or from damaging their reputation.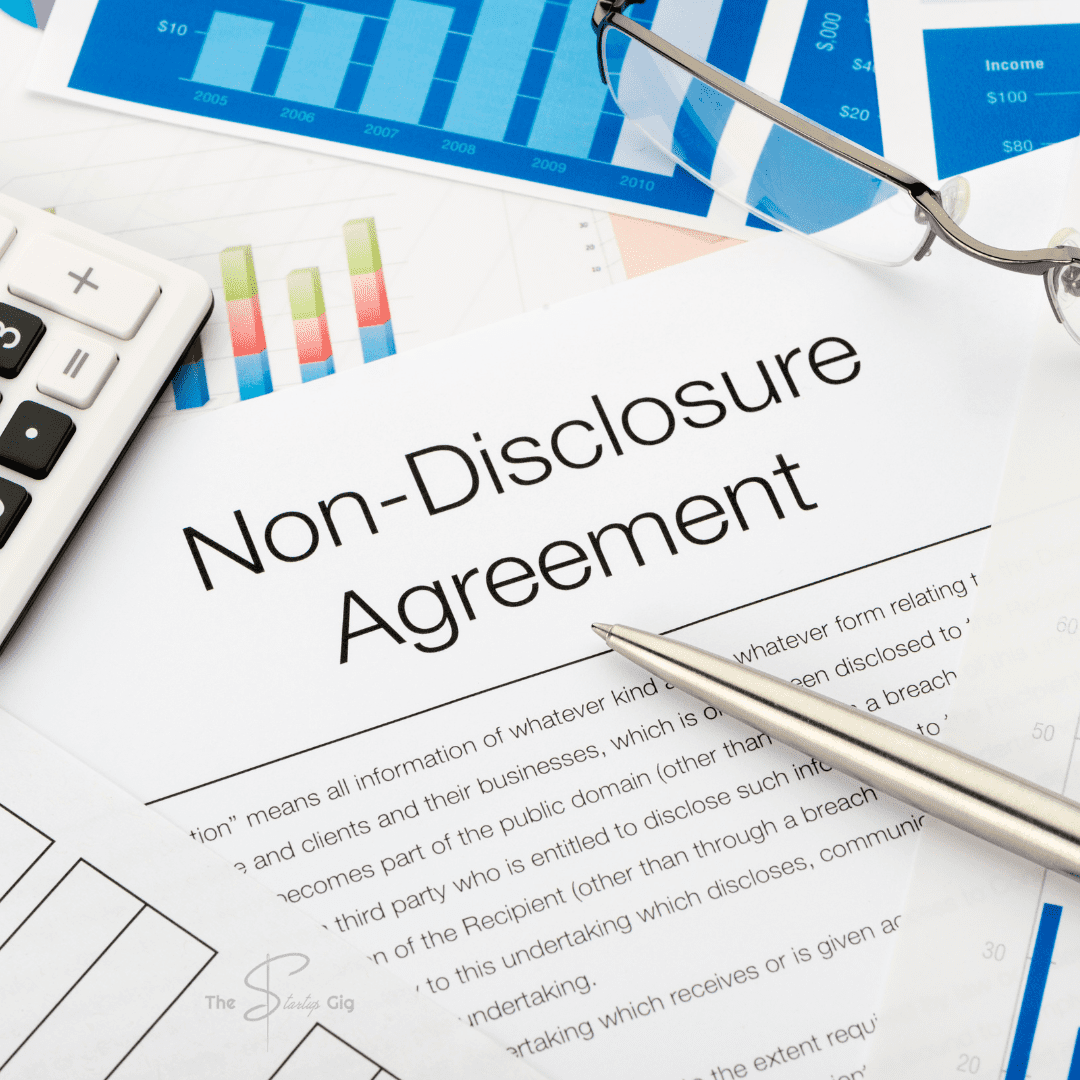 Why choose The Startup Gig For Non Disclosure Agreement services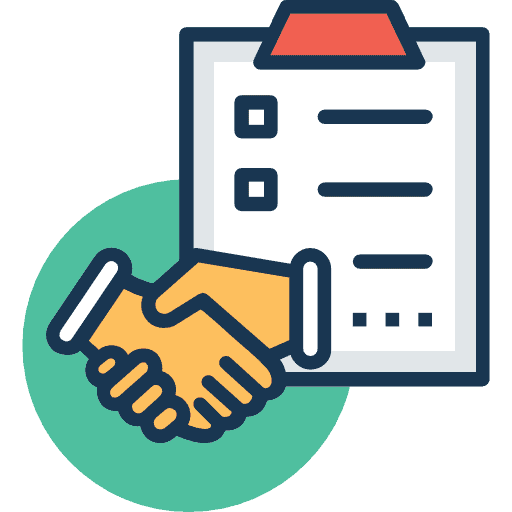 We help in drafting Mutual and
Non-Mutual NDAs
Non Disclosure Agreements come in two basic formats: a mutual agreement or a one-sided agreement. A one-sided agreement is when you are contemplating that only one side will be sharing confidential information with the other side. The mutual NDA form is for situations where each side may potentially share confidential information.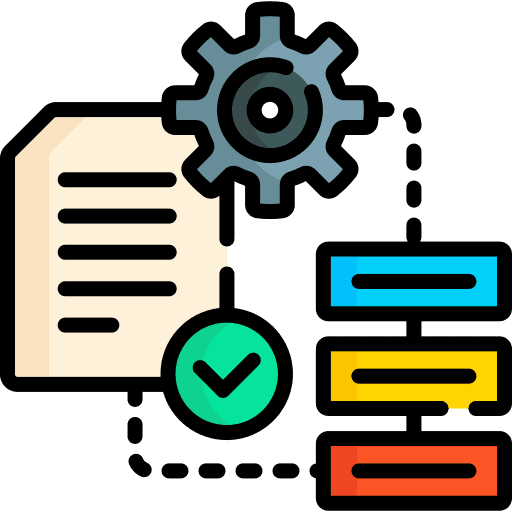 We understand the processes
We will help you in the process from implementation to execution guided by lawyers with experience in Non disclosure agreement across the globe.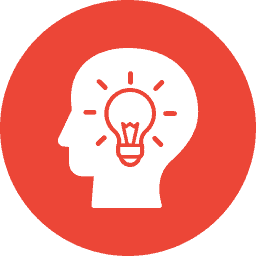 We understand the processes
In the span of 7 years, we have mentored more than 2000+ startups for legal consultation. The Startup Gig helps ambitious entrepreneurs and early-stage companies with best-in-class fundraising services to scale up their business.
Trusted by 2000+ Startups and counting, including…
Parties who take part in Non disclosure Agreement?
The parties which are involved in a Non disclosure Agreement ( NDA ) are: 
1. Disclosing party – It refers to an individual or an organisation that provides confidential information. 

2. Receiving party – It refers to an individual or an organisation that receives or gets access to the information and promises to keep it confidential.
On the type of agreement, a single party can be multiple individuals or organisations. The Startup gig helps you to make a perfect Non disclosure agreement as per your requirement and necessity.
When to use a Non Disclosure agreement?
 Organisations generally use Non Disclosure Agreements in the following situations:
When an employer discloses information to an employee or contractor during employment or services.

Job interviews in which the candidate is taught trade secrets

Employment in computer services, such as software outsourcing, app development, website design, or other positions in information technology (IT).

After an employee resigns from his or her position,

Transactions in which the product owner shares proprietary information in exchange for a potential sale.

Due diligence in connection with a proposed business purchase

Invention pitches are presentations in which the inventor discloses information to a potential investor.
The Startup Gig helps you to make a Non Disclosure agreement for unilateral relations between the two parties. In it, the disclosing party discloses the information to the receiving party. In unilateral NDA only the receiving party comes under the obligation in keeping the information confidential.
In a Mutual Non Disclosure Agreement in which both parties agrees to share and maintain the information confidential. 
Information required to complete a Non Disclosure Agreement
The information requires to complete a Non disclosure Agreement includes the:
Contact details of the involved parties.

Details about the information that needs to be confidential.

Uses permitted to receiving party by the recipient.

Time restrictions for keeping the information confidential.

Reasons for disclosing the information.
If you are an employer, you may include clauses that prohibit an employee from starting a competing company or hiring your other employees. These clauses protect your company's interests even further. To be enforceable, such clauses must be limited in both their geographical or market reach and the length of time the restriction applies.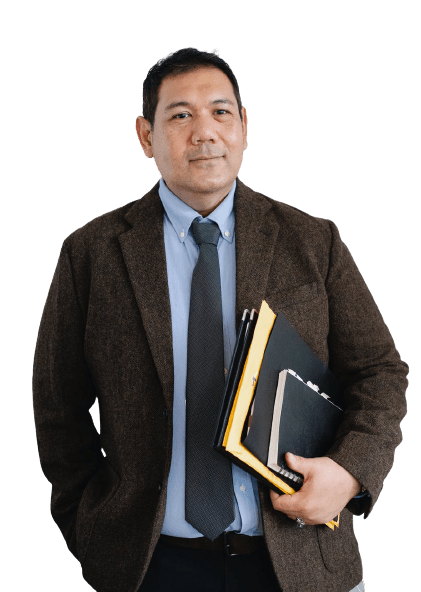 Get A Free Consultation For Non Disclosure Agreement services
I would highly recommend Ms Pooja Terwad and her team .They are very professional and responsive. Pooja is generous with her knowledge and makes sure that all our queries are well attended. Glad to be associated with The Startup Gig.
Aakanksha G Paranjpe
2023-02-28
Pooja and the team at The Startup Gig are extremely helpful, prompt and will give you sound legal advice- crucial for any new company. Thanks for always being just a phone call away!
The view Pooja handles her clients is commendable. For my startup..I couldn't have had a better lawyer. She spends a lot of time understanding the issue and then comes up with the best solution. Her team is equally competent. I have worked with Pooja and Shubhi on multiple contracts and transactions.
The company has been really helpful and has provided with very professional work and the most commendable part was the friendly guidance through the legalities. Kudos to Pooja and Deekhit:)
Great work by The Startup Gig! We have used their services and they are top notch in their segment. I would highly recommend their services to those who are running a startup and need a modern solution when it comes to legal matters.
Gaurav Srivastav
2022-05-31
Pooja is a ball of fire, gets the gist of the conversation quickly and is able to pin point important things to consider accurately. She is also able to give a quick holistic view of the available solutions.
Very Professional, helpful, listens to you with whole heartedly, Guide you in an efficient and realistic manner. Very satisfied with my interaction with them
Arjun Vijayanarayanan
2022-04-15
I had a wonderful experience working with Pooja on a startup exit settlement agreement. All the processes, communications and pricing were all amazing. Their knowledge on all startup related issues/concerns and being flexible working with startups are all key for any startup to collaborate with The startup GIg 🙂 I highly recommend their services and I wish them the best 🙂
Pooja Terwad was quite responsive and patient enough in dealing my case. Also due to the current situation , she adjusted her schedule to suit my needs and we could do most of our discussion online which was time saving. Thank you so much for all the help that you done for me
Saurabh Agnihotri
2022-04-06
For a startup there are too many things for founders to focus on. Thankfully startup gig reduces your burden for host of services related to legal and compliance and let's you focus on your core work. It has been a very fruitful relationship for us.