CFO brings tremendous value to a startup. In a country like India, which is gearing up for the next growth phase, the need for financial strategy will play a larger role in any company's plans.
Nurturing the Legal Journey: Mentored 2000+ Startups with Media Recognition
Fueling Ambitions, Achieving Milestones: Our Valued Clients
Our virtual CFO services for Startups, MSME & Small business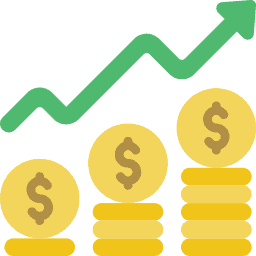 Financial planning and analysis
A virtual CFO can help businesses develop financial plans and budgets, track their financial performance, and identify trends and opportunities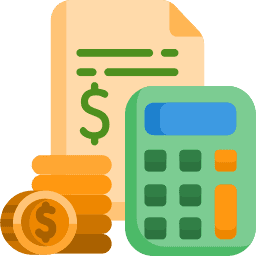 Budgeting and forecasting
A virtual CFO can help businesses develop realistic budgets and forecasts, track their spending, and identify areas where they can save money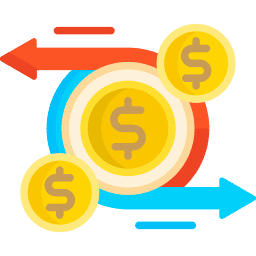 Cash flow management
A virtual CFO can help businesses manage their cash flow, identify potential cash flow problems, and develop strategies to improve their cash flow.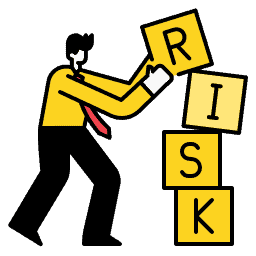 Risk management
A virtual CFO can help businesses identify and manage risks, such as financial risks, operational risks, and compliance risks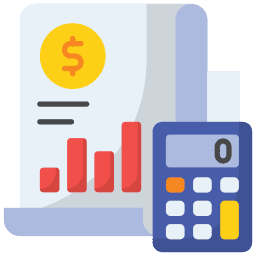 Tax planning
A virtual CFO can help businesses understand their tax obligations, develop tax strategies, and file their taxes on time
Financial reporting
A virtual CFO can help businesses prepare financial statements, such as balance sheets, income statements, and cash flow statements
I would highly recommend Ms Pooja Terwad and her team .They are very professional and responsive. Pooja is generous with her knowledge and makes sure that all our queries are well attended. Glad to be associated with The Startup Gig.
Aakanksha G Paranjpe
2023-02-28
Pooja and the team at The Startup Gig are extremely helpful, prompt and will give you sound legal advice- crucial for any new company. Thanks for always being just a phone call away!
The view Pooja handles her clients is commendable. For my startup..I couldn't have had a better lawyer. She spends a lot of time understanding the issue and then comes up with the best solution. Her team is equally competent. I have worked with Pooja and Shubhi on multiple contracts and transactions.
The company has been really helpful and has provided with very professional work and the most commendable part was the friendly guidance through the legalities. Kudos to Pooja and Deekhit:)
Great work by The Startup Gig! We have used their services and they are top notch in their segment. I would highly recommend their services to those who are running a startup and need a modern solution when it comes to legal matters.
Gaurav Srivastav
2022-05-31
Pooja is a ball of fire, gets the gist of the conversation quickly and is able to pin point important things to consider accurately. She is also able to give a quick holistic view of the available solutions.
Very Professional, helpful, listens to you with whole heartedly, Guide you in an efficient and realistic manner. Very satisfied with my interaction with them
Arjun Vijayanarayanan
2022-04-15
I had a wonderful experience working with Pooja on a startup exit settlement agreement. All the processes, communications and pricing were all amazing. Their knowledge on all startup related issues/concerns and being flexible working with startups are all key for any startup to collaborate with The startup GIg 🙂 I highly recommend their services and I wish them the best 🙂
Pooja Terwad was quite responsive and patient enough in dealing my case. Also due to the current situation , she adjusted her schedule to suit my needs and we could do most of our discussion online which was time saving. Thank you so much for all the help that you done for me
Saurabh Agnihotri
2022-04-06
For a startup there are too many things for founders to focus on. Thankfully startup gig reduces your burden for host of services related to legal and compliance and let's you focus on your core work. It has been a very fruitful relationship for us.
Our Pillar of Progress is Our Core Advisors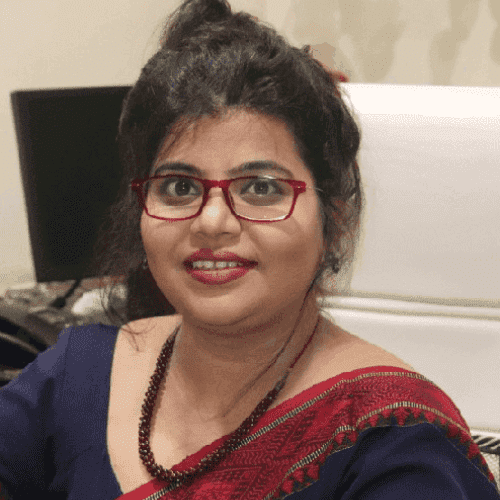 Pooja Terwad
Founder
Pooja Terwad is a Startup Attorney by profession and an entrepreneur at heart. Passion for entrepreneurship, made her quit her corporate job and set up a startup focused law and business consultancy firm, in 2015. Since its inception, her firm, PTA, has worked and advised 1500+ startups & multiple investors and VC's.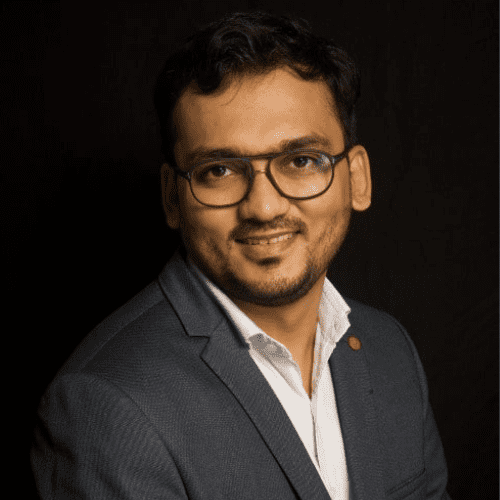 CS Jigar Shah
Secretarial Advisor
Jigar Shah, a fellow member of the Institute of Company Secretaries of India, started his Secretarial career in 2007. An expert in Compliance, Commodity Exchange, Secretarial Audits, Due Diligence and IPO Compliances. Associated with The Startup GIG , since 2018, he guides and advises our Compliance Team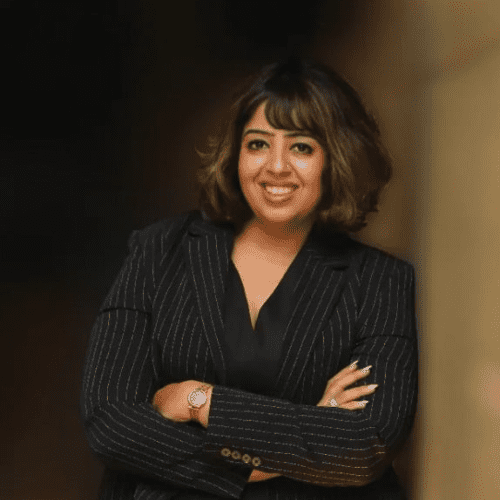 Gitika Khanchandani
Intellectual Property Advisor
Gitika Khanchdani, is a graduate of Mumbai University and has over 10 year experience in Intellectual Property Law. Associated with The Startup GIG since 2015, she majorly helps startups procure their Trademark, Patents and Copyrights in India and Overseas.
Our common aim is to bring more transparency and efficiency to
entrepreneurs and startups in regards to legal and other essential aspects, providing the correct resources and services for entrepreneurs at every stage in the startup journey
Why choose Us For Virtual CFO Services In India

We Evaluate The Deal And Identify Potential Risks
We assist in making a comprehensive evaluation of all possible legal risks related to the company status, assets, securities, contracts and leases of the company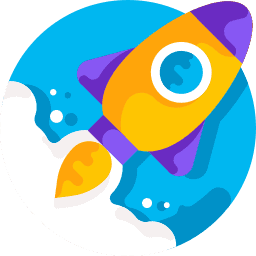 A Startup helping Startups
The Startup-Gig being a start-up itself, works with the vision to make the journey for other fellow start-ups work and aims to make the deals work.We understand the nuances involved in the process better than anyone.

All Legal Solutions under one roof
Under one roof we provide the correct legal and other essential resources and services for entrepreneurs. From helping the company with the ESOP plan and the ESOP agreement to guiding you with the filing of essential forms.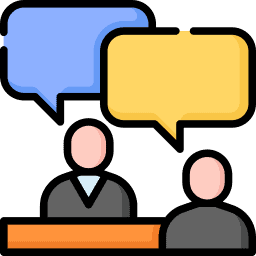 In the span of 7 years, we have mentored more than 2000+ startups for legal consultation. The Startup Gig helps ambitious entrepreneurs and early-stage companies with best-in-class fundraising services to scale up their business.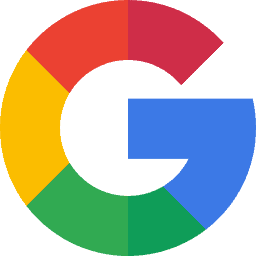 We love helping startups in raising funds and o
ur clients like what we do, check out our reviews on google. We have got 4.9 Customer rating in google from our clients
Overview of Virtual CFO Services by Startup Gig
Financial strength and stability is the fuel that boosts the growth of any business big or small and so financial planning is of cardinal importance. It's important to plan how to make the best use of the funds available, how to raise money, where-when-and how much to invest, is a question that needs to be answered after proper analysis of several factors. This is where the expertise of a Chief Financial Officer (CFO) is required.  The CFO acts as a treasurer of the company who will supervise the financial planning and speculate if there is any probability of any kind of potential financial risks. The financial planning will not only help the business to maximise the promise but also run in a more secure way.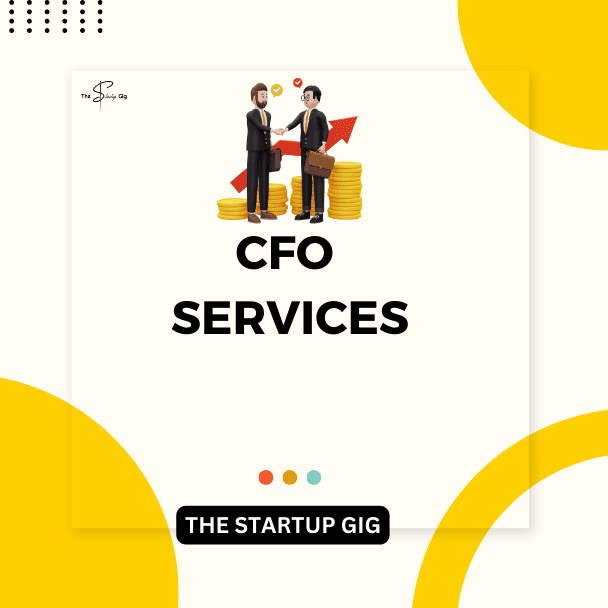 WHY DO WE NEED CFO SERVICES?
Just like a doctor helps us determine the disease, performs tests to analyse the severity, advises us on how to take care of our health, gives us medicines and warns us about any future potential risk, a CFO will help determine the financial health of the business.
The CFO services for startups will tell us about the loopholes in the financial strategies and investment plans of the business, find out appropriate solutions and assess any kind of probable risks. A CFO services for startups will help in:
Analysing the financial strength and weakness of the company 

Monitoring and managing accounting records

Estimate the market value of the Company 

In setting up a proper budget

In conducting a financial analysis

In understanding the competitive capital market 

In making a justified and profitable investment plan 

maximising the profits

In appropriate dispersal of profits 

In forming new profitable financial relationships

In tax minimisation 

Assessing the income and cash flow

Use the funds in the most profitable way 

Ensure financial security 

Ensure asset protection if the company 

In risk assessment and future financial planning 

Conduct financial Due-diligence 
The Role Of CFO In Solving Major Problems of Startups
How much fund does the company require?
CFO services for startups helps to assess the amount of funds and also the best ways to raise it. CDO will help with the financial due diligence. This will help prevent any kind of regulatory actions, help assess the market value of the company and also attract potential investors
How to invest the fund?
CFO will make sure the budget is made based on which the fund will be faced to ensure optimum utilisation to yield maximum profits. The CFO services for startups will help to manage the cash flow.
CFO helps prepare an Annual budget that will have an estimate of the expenditure and cash flow so as to maximise profits.
How much of the profit should be invested back?
CFO will help with an appropriate dispersal of profits and a financial strategy.
How to cover up for this financial loss?
CFO will firstly help assess any kind of potential financial risks and also help prepare a financial backup for funds in case of any loss. CFO helps the startups with a strong contingency plan for debt recovery or any kind of loss in business
Will our company benefit from this collaboration or merger? Or Where to Invest?
CFO services for startups will help gain an estimate of the profit or loss the company might incur as a result of any collaboration or investment or mergers and acquisition and thus help the authority take appropriate decisions.
For more services regarding Startups/ Company visit our site.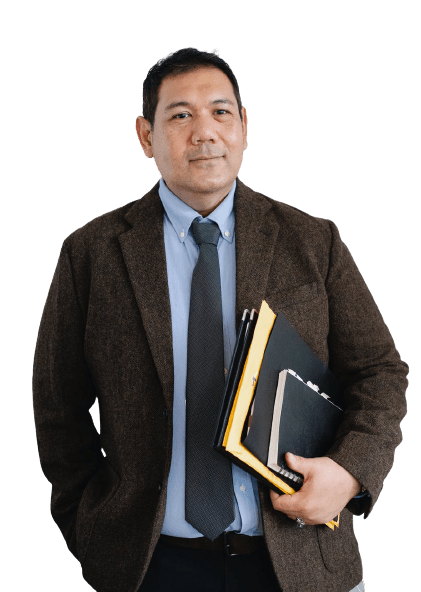 Get A Free Consultation For Our CFO Services
Frequently Asked Questions for CFO Services For Startups
Whom does the CFO advice?
CFO advises the CEO or The Board of Directors of the Company.
What is the Position of the CFO in the company?
CFO is the chief financial advisor and controller of the company.
What are the different kinds of CFO services available?
CFO services can be full time, part time, shared, virtual etc.
Why should we hire a CFO?
CFO contributes towards the financial stability, security and credibility to the company.
Who appoints the CFO?
The Board of DIrectors upon mutual discussion and agreement or the CEO appoints the CFO.