India is a vast country with over 1.4 billion population and is the 2 largest country in the World after China. Year by Year India is growing and becoming more stronger in different segments. An entrepreneur is among one of those segments in which India has grown rapidly in past few years. According to an Economics Times article, 1,55,377 new companies were registered in India in the year 2020-21, the steps to register a company in India is quite simple if you know all the procedure. In this article, we will tell you the steps to register a company in India. The Ministry of corporate affairs (MCA) undertakes all the COmpany registration processes.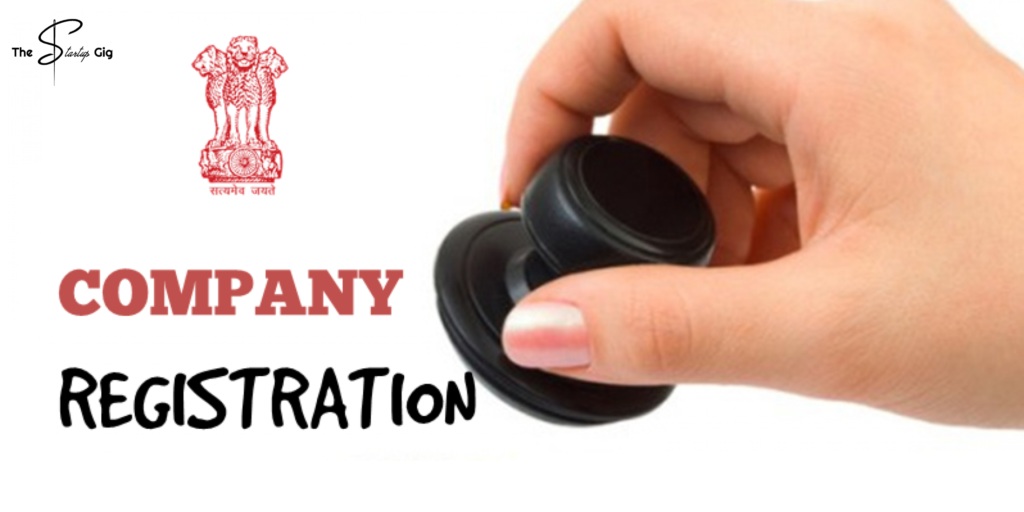 The Steps to Register a Company in India
There are 4 steps for registering a company:-
1) Digital Signature Certificate (DSC)
A digital signature is the first step to registering a company in India and is required in the form fillIng on MCA Portal online. The Digital Signature Certificate is mandatory for all the Directors, Subscribers of the Memorandum of association (MOA), and the Article of Association (AOA).
2) Director Identification Number (DIN)
The Director Identification Number(DIN) number can be acquired by filling out the DIN-1 Form. The Director identification number (DIN), Name, and Address proof of all the proposed Director are to be provided in the company registration form.
3) Registration on the MCA Portal
After DIN the Simplified Proforma for Incorporation a company Electronically (SPICe+) e-form has to fill into the registers MCA (Ministry of Corporate Affairs) portal.
4) Certificate Of Incorporation
After filling the SPICe+ in the registered MCA portal the Certificate of Incorporation is issued to the company once all the documents are submitted and verified by the Registrar of companies.
After completing all the steps to register a company in India and verifying the company is successfully Registered.
Documents required for registering a Company/Startup in India.
Documents required for registering a company/startup in India are as follows:-
1) Identification proof document Of all the proposed Directors // LLP members.
(i) Aadhaar card
(ii) Pan card
(iii) Passport
(iv) Driving license
2) Address proof Document Of all the proposed Director // LLP members.
(i) Electricity bill
(ii) Bank statement
(iii) Telephone bill
3) Registrar of Companies (ROG) issued a formal letter copy regarding the Company name availability.
4) Digital Signature Certificate (DSC)
5) Digital Identification Number (DIN)
6) Proof of Registered office:
(i) Rental agreement
(ii) Noc from the Landlord
7) Memorandum Of association
8) Article of Association
Types Of Companies in India
There are 4 types of companies in India.
1) ONE-PERSON COMPANY
2) LIMITED LIABILITY PARTNERSHIP
3) PRIVATE LIMITED COMPANY
4) PUBLIC LIMITED COMPANY
(1) One Person Company(OPC) :
A person Company ( OPC ) is formed and owned by a single person. It is the best type of company if anyone wants to be the sole owner of the company and wants to take all the decisions on its own without asking or regarding anyone for the company. One Person Company (OPC) was introduced in the year 2013 under the Companies Act 2013, Before that single person cannot form a company.
2) Limited Liability Partnership(LLP) :
A limited Liability Partnership(LLP) is a type of company in which all the partners have some limited liabilities. LLP was introduced by the limited liability Act 2008. A minimum of 2 and a maximum of 200 people can become members of the Limited Liability Partnership (LLP).
3) Private Limited Company :
A private limited company is a privately handled Business entity by a small group of people also known as Directors. Minimum 2 and a maximum of 50 people can be Directors. A private limited company has Shareholders in the form of stakeholders & Directors in form of Company officers these both are employees of the company.
4) Public Limited Company :
A public limited company is a company that offers its share of Stock to the General public. Those who buy these stocks have limited liability, hence they can not be responsible for company losses by excusing what the shareholders get in terms of shares they bought from the company.
Why it is so important to choose the correct type of company for registering your Business / Startup?
After knowing all the steps to register a company in India. now, lets talk about why it is important to choose the correct type of a company.
There are many reasons to choose the correct type of company for your business, those are as follows:-
1) Income tax Return :
It is very important to choose the correct type of company for your Business / Startup because last, all your Income-tax Returns will depend on which type of registered company you have. Always remember while registering your company that each company has a different type of merits in it. For example, in One Person's company, the owner has to file an only Income tax return because the owner's income and company profit will be counted as the owner's income, same as if we talk about the company having to file an Income tax return as well as Annual returns with Registrar of companies (ROC).
2) Auditing Books of Account :
Auditing is mandatory to be done in companies book of accounts, the company hires professionals like an accountant, chartered accountant & auditors, spending money on audit and tax filling while some company types like Limited liability partnership does not require compulsory auditing, except
(i) contribution of LLP exceeds ₹25lalhs
(ii) Annual turnover of LLP exceeds ₹40 lakhs.
3) Ability to raise capital :
The ability to raise capital in a personal company is comparatively harder and more challenging than other Limited liability partnerships, private limited company & public limited companies.
In one personal company, all the investment burden comes upon a single person but in a LIMITED LIABILITY PARTNERSHIP, the private limited company with more than 1 partner/ director comes with its share of capital.
Some companies are relatively investors friendly cause of the company's recognized and legal business structure. For example, an investor can invest in a company in terms of equity or debt, the investor will be more comfortable making investments with having a properly recognized and legal company structure.
For all the companies the steps to register a company in India is pretty much same.
For company registration or more information about the steps to register a company in India visit our site:- http://www.thestartupgig.com