How to get an online income certificate. An income certificate is a document issued by a state's respective office-bearer certifying the income of an individual or his family from all sources. The person or body authorized by the state government to issue income certificates varies from state to state. The state government may bestow Village Tehsildar, District Magistrate, Sub-Divisional Magistrate, Collector, Revenue Circle Officer, or any other authority the power to issue such certification. With recent technological advancements, an Income certificate can also be obtained online.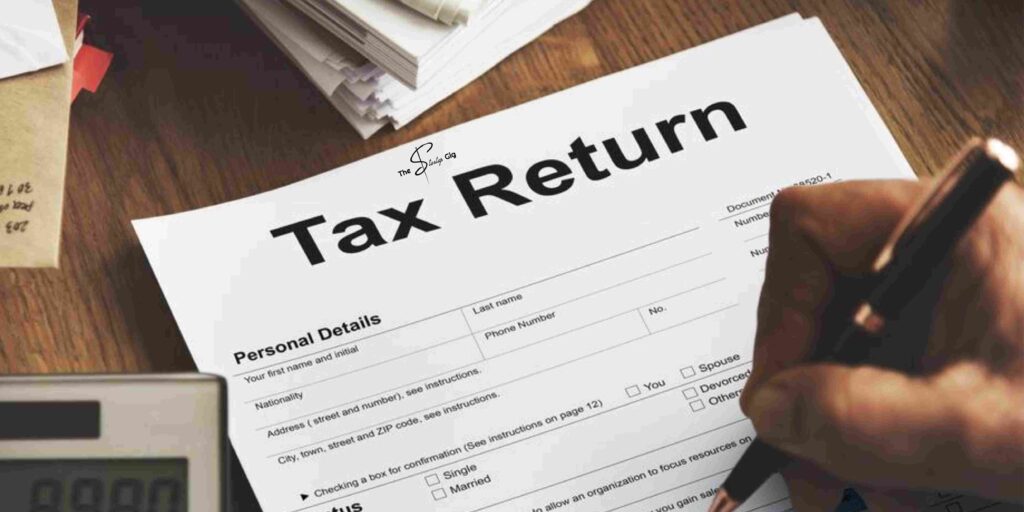 Why should you get an online Income Certificate?
An income certificate acts as eligibility proof for various schemes of the government. In certain states, it is also known as the "EWS Certificate" or "Economically Weaker Section Certificate". Some of the benefits that one can avail of using the income certificate are:
An income certificate needs to be produced to avail tax relaxation at the time of property purchase.
Helps in securing admissions to educational institutions. Most universities in India have a 10% quota in seats for Economically Weaker Section (EWS) students. For securing an EWS Certificate, the income level varies state-wise. For instance, in Haryana, people having income less than 8 lakhs from all sources annually are eligible for the certificate but in Kerala, the limit is 4 lakhs per annum.
Certain central and state scholarship programs for UG and PG college students are also open for students belonging to the EWS category. 
In the union territory of Delhi, state-sponsored coaching for JEE, NEET, Civil Services, and Judicial Examinations can be availed too, subject to other eligibility criteria.
For availing of free or concessional medical benefits like subsidized medicines, free treatment, and hospitalization.
Helps in securing loans for personal and business consumption at concessional rates of interest.
Receiving relief benefits like ration and rehabilitation among others from state and non-state agencies in times of a natural calamity, disaster, or pandemic.
Widows and the elderly can apply for pension schemes, wherever applicable.
Claiming entitlement to residence in government flats and under other housing schemes.
Documents Required for Online Income Certificate
Valid Identity Proof
Valid Address Proof
A passport-sized colored photograph of the applicant
Income Proof
Income tax return statement, or
Salary slip, or
Form 16 (if salaried)
Certificate from concerned authorities for persons having income from agriculture, horticulture, and veterinary sources
Valid Age Proof
Self Declaration
Other Documents, as per the state's requirements

Steps to get an income certificate online:
Check Eligibility. One should not be a beneficiary of any of the government's schemes for the unemployed. Employment, including self-employment, is a prerequisite for obtaining an income certificate for most states.
Calculate your income from all sources. Before applying for an income certificate, the applicant must calculate the aggregate income earned by the family members. The income of the family is a sum of income from the applicant, spouse, father, mother, and unmarried family members. To calculate income, the total income from the following sources is necessary:
Salary of the family member
Income from Land
Pension amount
Income from business
Income from labor
The income of NRI Member
Rental income           
The following incomes are generally not necessary while calculating the income of a family:
The income of a widow's daughter or sister
Family pension
Surrender leave salary
Festival allowance
Terminal benefits

Visit your state's District/Citizen portal on the web.
State-wise Online Application Portal Detail:
Register yourself on the portal and log in with the credentials you set.
Under Revenue Department, click on Income Certificate (for educational or other purposes, as the case may be).
Read the instructions and upload all the relevant documents. You shall receive the certificate, if approved, within 3-15 days depending upon a state's timeline.
In case you wish to apply offline, download the form that may have popped up on your screen. Fill out the form and take it to the concerned office bearer (Tehsildar, District Magistrate, or Collector in most cases). For exact details of your state, click here.
FAQs:
What is the application fee for an Income Certificate?
Depending upon the state governments, the fees may vary from INR 7 to INR 60.
Can an individual apply for an income certificate?
Yes, an individual can apply online for income certification.
What qualifies as valid identity proof?
The following, subject to state rules and regulations, qualify as valid documents for identity proof:
Aadhaar Card
Voter ID Card
Driving License
PAN Card
Passport
Identity card issued by a government or semi-government organization
What qualifies as valid age proof?
The following, subject to state rules and regulations, qualify as valid documents for proof of age:
Birth Certificate
High School Marksheet
School Leaving Certificate
Bonafide Certificate

And in case you're stuck somewhere, we are happy to help! Reach out to TheStartupGIG and we will help you out with ascertaining your income levels and other application processes in no time! 
For any queries regarding income certificate visit the Startup gig