For issues in the due diligence in this blog, an attempt has been made to cover the important red flag issues which are generally discovered after the due diligence process is conducted.
 Red flag issues in the due diligence bean the risks that are existing or prevalent in the target startup or company in which an investor or acquirer wishes to invest an investor or acquirer needs to be extremely attentive and cautious about these details while going through the due diligence report and make his investment decision accordingly.
A due diligence exercise can also be conducted by the startup or company itself to know the flaws in its functioning which can be a hindrance when inviting the investors or acquirers for investment.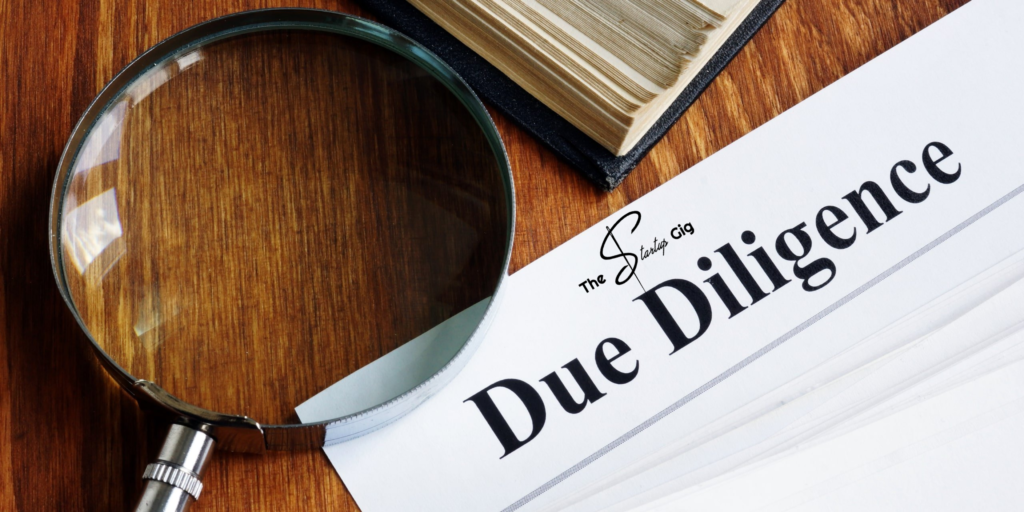 False representations
Sometimes the startup or company might provide false details about itself or misrepresent itself to the investors or acquirers. If found, this can work against it as investors won't trust them and invest in them. From the investor's or acquirers' perspective, they need to be attentive to these detailed found issues in the due diligence report. They should have a legal agreement, between them and the startup or company, containing representations, warranties, and indemnity clauses. Also, a startup or company must never indulge in such malpractices of giving false representations which lower their reputation and also cause it to be red-flagged in the due diligence report.
Litigations
A startup or company can be trapped in legal disputes or litigations which can be old and even ongoing during the investment deal. From an investor's or acquirer's perspective, it is extremely important to check whether there are any pending and potential litigations red-flagged issues in the due diligence report. Such litigations also need to be scrutinized to know how costly they are going to be in the future and check the consequences of losing in such litigations. Here both investors and the founders of a startup or company should unite themselves and try to solve the issue. They can go for settlement with their opposite parties in litigation. Further, a proper dispute resolution mechanism should be developed to avoid litigation as far as possible and thus save the reputational damage to the startup or company. They can opt for solving the disputes by peaceful means like drafting settlement agreements and going for mediation, conciliation, or arbitration instead of litigation.
Intellectual property violations
Intellectual property can be a major red flag issue in due diligence if a startup or company is infringing on some other entity's patent or copyright. Such an infringement of copyright violation can go against the interests of the startup or company if they are seeking investors and acquiring. Further indulging in practices of plagiarism or copying someone else's content on a large scale amounts to copyright violation.
Also trademarking the brand name of a startup or company is recommended as it is a good business practice and helps in protecting itself against possible violations and thus helps in upholding its goodwill. If a startup or company becomes successful in the early stages of its establishment and at the same time its brand name is not trademarked then it can be a huge mistake wherein a competitor can take advantage of the ignorance, and use that name for itself and also trademark it. Such a competitor can also file a suit against the successful startup for trademark violation. This can be highly damaging to the former as it will have to change its brand name and all the efforts taken for promoting the earlier brand name can go in vain. This also has a huge monetary loss.
So an investor or acquirer should thoroughly check the intellectual property profile of a startup or company before investing in it. Also, startups or companies wanting to attract investors or acquirers should take all the measures to ensure that it is not in violation of any intellectual property. They should have intellectual property agreements and contracts in place and register their patents, trademarks, copyright, and design.
Co-founder's issues in the due diligence
Conflicts between co-founders or co-founders issues in the due diligence of a startup or company are a usual thing and it can be overcompensation, sharing of responsibilities, distribution of equity, etc. Such conflicts are often considered risky and are red-flagged in the due diligence report as they can dissolve the startup or company. From the potential investor's or acquirer's perspective, it is important to watch out for such conflicts and take the investment decision accordingly.
From the perspective of a startup or company requiring investments or wanting to attract investors, it can ensure the prevention of such conflicts by drafting a co-founders agreement with representations and warranties and settlement agreements, conducting an internal inquiry or exercising disciplinary proceedings, having negotiation or mediation or discussion amongst co-founders to resolve disputes amongst them. Sometimes firing can be done by a disputed co-founder or a set of co-founders who hinder the growth of the startup or who have been accused of malpractices or financial fraud. Taking these measures will help a startup or company in attracting investors as well as avoiding co-founder conflicts from being red-flagged issues in the due diligence report. Further conflict of interest is also a major red flag issue in which co-founders put their self-motives or self-interests over and above the interests of the startup or company.
Such behavior is against the vision of the startup or company. Instances of such behavior can be helping the competitors and appointing the co-founder's relatives or friends for performing a specific task and preferring them in hiring or promotions. So an investor should look for the conflict of interests relating to the startup or company in which he wishes to invest and make the investment decision accordingly. The employees of a startup or company seeking investment should prevent conflict of interest by focusing only on their startup or company and having non-compete, non-solicit clauses in the legal agreements.
Conclusion:
There are also other red flag issues in the due diligence like violations including tax violations, contractual violations, labor law violations or having no contracts and agreements at all, issues relating to licenses and public policy, having an inexperienced management team with poor skills, and checking customers reviews(positive or negative)about the startup or company. So this blog will help readers, entrepreneurs, angel investors, venture investors, startup enthusiasts, or anyone willing to invest in a startup or acquire it.
It will help them understand the risks that are generally associated with a startup or company. It will help them to decide whether to invest in a startup or not. A well-performed due diligence exercise helps in identifying the risks associated with a startup or company. Hence it is important to consult a lawyer and more specifically a lawyer who has expertise in dealing with startup procedures i.e. a startup lawyer. A startup lawyer can help you in conducting due diligence exercises for startups either for investment purposes or in a merger and acquisition deal. He can ensure that all the required legal compliances concerning startups have been adhered to.
Such a startup lawyer can not only help you in drafting and vetting legal documents(contracts and agreements) but he can also be helpful in various stages like getting investors in your startups, startup finances, getting angel investors or angel investment companies providing angel capital or angel money, crowdfunding or other funding opportunities for startups. So if you are an entrepreneur with a startup plan, or an angel investor or funding investor looking to invest then seeking the consultation of a Startup Lawyer who has all-around knowledge concerning startups, is a must.
For more information about Due diligence visit The Startup gig